OUR SERVICES
Hôtel Atlantis has been run by the same family for 3 generations and every guest gets the VIP treatment. Good hospitality and customer satisfaction are essential to us and the entire team is always on hand to provide friendly service.
Our team is here to answer your questions, recommend our favourite local spots and help you upon arrival and throughout your stay.
Soak up the unique atmosphere in our little lounge from dawn to dusk. The glass roof, mood lighting and eclectic furniture blending plush armchairs, vintage shelves and antiques provide the perfect setting to enjoy breakfast, relax, read a book or spend quality time together.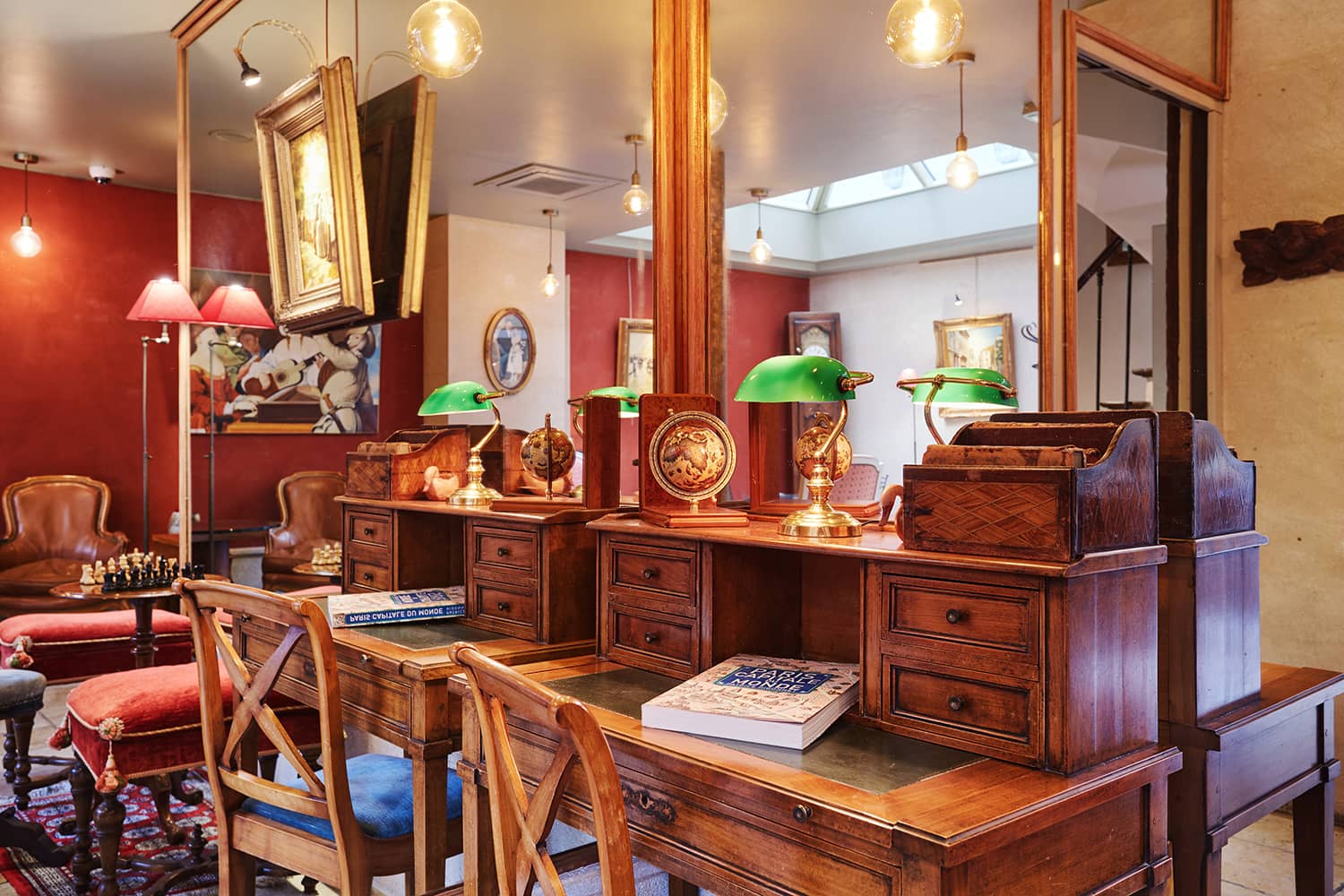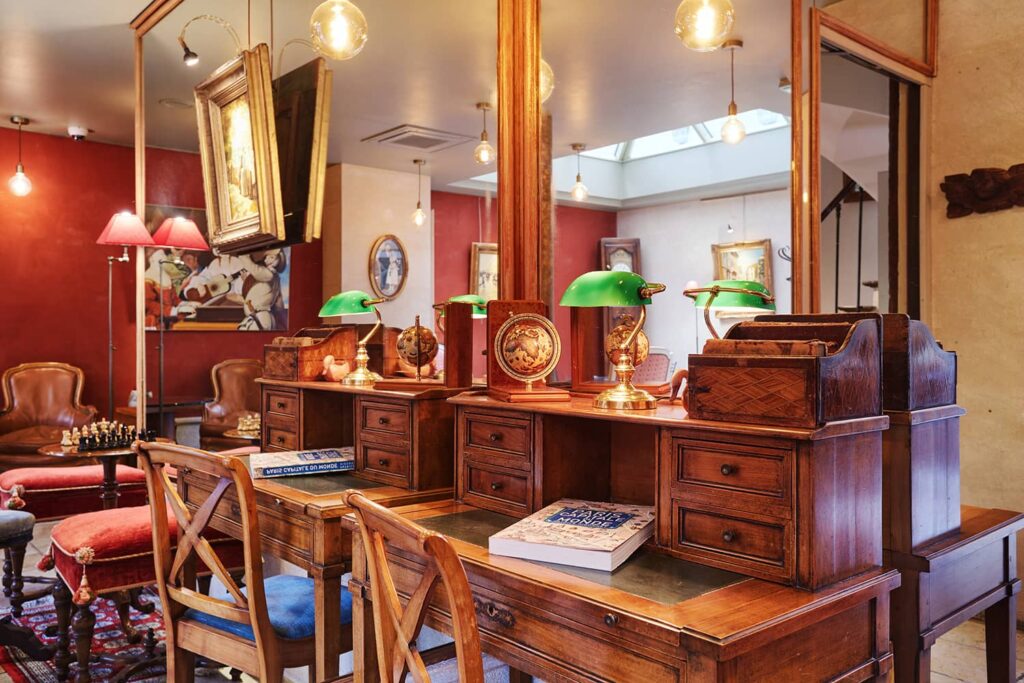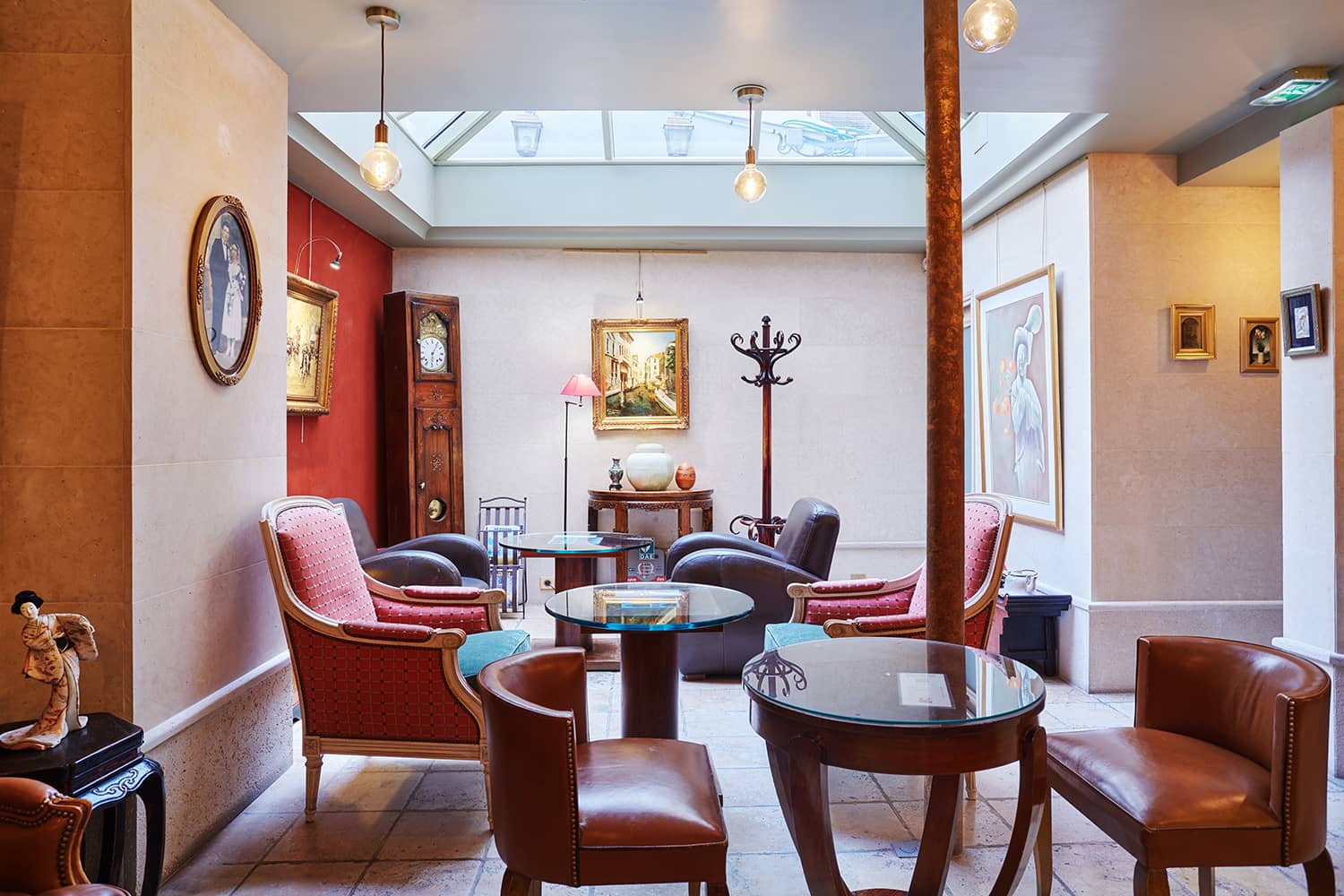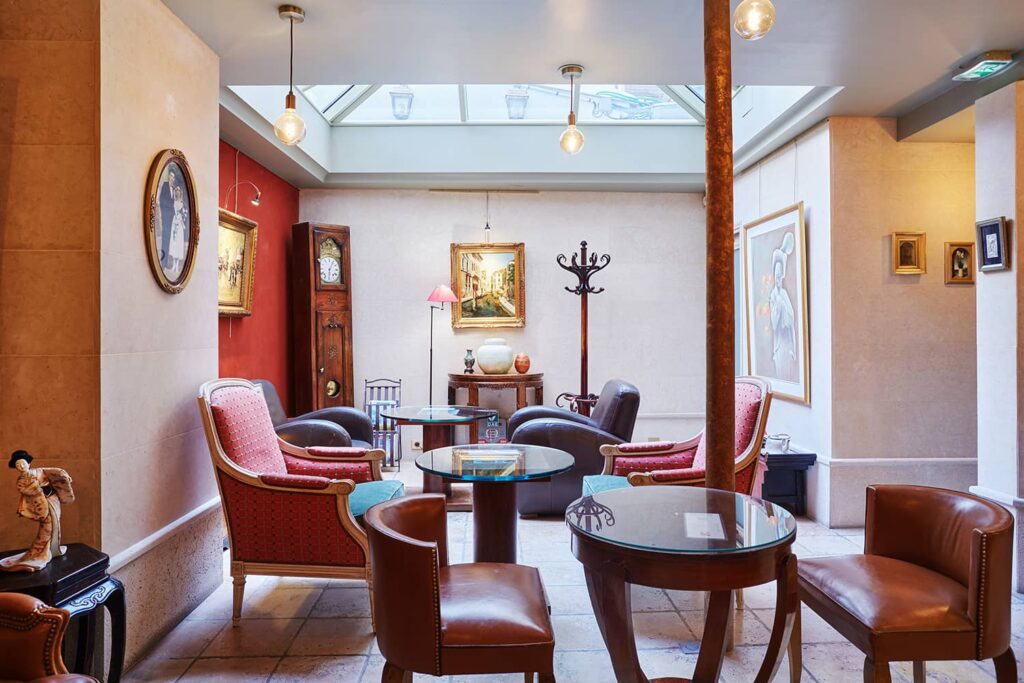 BREAKFAST
Settle into the cosy lounge at the Hôtel Atlantis every morning to get your day off on the right foot with a French breakfast. Breakfast is served at the table and includes a hot drink, juice, yoghurt, pastry, bread, butter and jam. A taster of what to expect from gourmet Paris!